English / Japanese
editorial, English instruction, photography, & public relations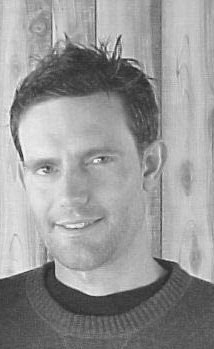 ---
Paul Karr is a prize-winning writer, editor, educator, photographer, & public relations consultant based in the U.S. and Asia.
He has written more than 25 books and hundreds of magazine and journal articles about food, travel, science, and business topics.
He is considered an expert on New York City, America, Canada, Europe, Japan, food and drink, science, and travel, among other subjects. He works with an exclusive clientele to produce books, essays, promotions, special publications, and Web copy.
He also works as a personalized English instructor, editor, and rewriter for corporate individuals and corporate clients around the world.
Paul is certified fluent in English and French, and also speaks basic Japanese.
United States
Google NEW YORK, NEW YORK
Princeton University PRINCETON, NEW JERSEY
Weill-Cornell Medical College NEW YORK, NEW YORK
Stevens Institute of Technology HOBOKEN, NEW JERSEY
The New York Times New York
America Online, Inc. New York
The University of Chicago Chicago
The University of Georgia Athens, Georgia
John Wiley & Sons New York
Time, Inc. New York
The City University of New York Ph.D. Program New York
W.W. Norton New York
Seton Hall University South Orange, New Jersey
The San Francisco Examiner-Chronicle San Francisco
The College of American Pathologists Chicago
Georgia Department of Education Atlanta
The Globe Pequot Press Guilford, Connecticut
Center for International Trade & Security Athens, Georgia
Canada, Europe and Asia
Azuma Translation & Interpretation Tokyo
Thomas Cook Publishing London
APA Publications Singapore
Ulysses Press Montreal
Hostelling International-Italy Rome
Rough Guides, Ltd. London
---
Copyright © 2013 Paul Karr All rights reserved.